Ayushman Bharat-National Health Protection Mission
|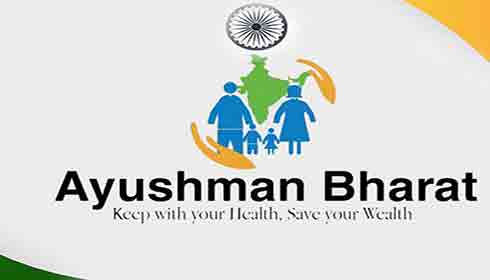 The ambitious National Health Protection Mission will offer 1,347 treatment packages, for which the poor and marginalised sections of the society would receive up to Rs 5 lakh medical insurance cover from the government.

Rs. 10.74 crore families to be covered (8,3 crore rural and 2,44 urban). Eligible are families having only one room with kucha walls and kucha roof, families having no adult member between the age 16 to 59, female-headed households with no adult male member between age 16 to 59, disabled member and no able-bodied adult member in the family. SC/ST households, landless households deriving a major part of their income from manual casual labour, households without shelter, destitute; people living on alms, manual scavenger families, primitive tribal groups and legally released bonded labour. Beggar, ragpicker, domestic worker, street vendors, construction worker, sanitation worker, home-based worker, transport worker, shop worker, electrician/mechanic/assembler and washerman.

The mission is expected to drastically reduce out-of-pocket expenditure.

Health care workers who are expected to look after all those people, deserve maximum support. CMEPEDIA provides them a reliable access to up to date educational material. This information is accessible 24/7, so they can study in whatever little time they have left.